About the Council
As a place, Surrey has a range of unique features and qualities that can create different challenges and opportunities. The statistics below set these in context.
Population
Surrey has a population of 1.19 million residents, made up of approximately 473,000 households. This is expected to grow to 1.21 million by 2030
Surrey is more urban than England as a whole but some areas of the county have large numbers of residents living rurally
Ageing population - by 2030 the proportion of working age residents (16-64) and of younger people is expected to decrease while there are expected to be more residents aged over 65, and a 29% increase the number of over 85s
Health and wellbeing
There is high life expectancy in most areas - average life expectancy in Surrey for men and women is approximately 2 years higher than the national average. But there are significant disparities in healthy life expectancy - of up to 14 years - between wards in the county
Adults are generally healthy compared to the national average. Around 5% more adults are physically active, while there are lower rates of obesity (c.5% less) and less people who are smokers (c.4% less)
An ageing population is likely to lead to increasing demand for services for vulnerable adults and those with long term and age-related medical conditions
The COVID-19 pandemic has had a negative impact on residents' mental health and wellbeing, with over a quarter surveyed reporting they feel more anxious or stressed. The self-reported impact is significantly high amongst residents aged 16-34, with 37% responding they have felt greater levels of stress and anxiety during lockdown
Communities
Around 70% of residents believe there is a strong sense of community in their local area. This is reflected in the county's vibrant voluntary, community and faith sector, with approximately 6,000 organisations, and thousands of residents volunteering each year
Over 93.5% of people in Surrey recorded that they were satisfied with their neighbourhood as a place to live
Surrey is one of the safest places in England and Wales, with the 6th lowest recorded crime rate of the 43 police forces, and lower than average rates of victim-based crime
Reported knife crime among young people has increased in the previous two years by 50%
Domestic violence has increased during the COVID-19 pandemic with incidents being 16.7% higher in May 2020 than the same period the previous year
Education and skills
Nearly 262,000 children and young people live in Surrey. More than half of pupils achieve a strong pass (9-5) grade in English and Maths, compared to 43.4% nationally and 46.5% in the South East
The county has a highly qualified workforce with over 50% of the working age population holding a degree-level qualification
There is a growing demand for services for children and young people with special educational needs and disabilities
There are generally low levels of deprivation in Surrey, but in some areas over 20% of children are impacted by poverty. Pupils experiencing deprivation and those with additional needs are far less likely to do as well at school as their peers
Housing
Expensive housing - average house prices were £430,000 in 2018, an increase of 35% over the last 4 years. Relative to average salaries, housing is four times less affordable than the national average
There is a need for affordable housing especially for residents on low incomes
Rising demand for homelessness services - the number of households in temporary accommodation has risen by 181% since 2010
Rough sleeping has significantly increased from 20 individuals in 2010 to 81 in 2019 – a 305% increase, suggesting that this is a growing problem in the county
Environment and infrastructure
Surrey has one of the busiest road networks in the country, which carry double the national average traffic flow and make it the slowest county to drive around
More than 40% of residents work outside the county with nearly a quarter working in London. Prior to the COVID-19 pandemic additional capacity was needed on the train network to address overcrowding on commuter services
Recycling rates in Surrey are better than the national average but landfill use has increased by 6.7% between 2017/18 and 2018/19
Carbon emissions are falling, but not quickly enough to meet the council's zero emissions target by 2050 for the county and need to fall by 46% against 2019 levels by 2025 to be on track for the target
Road transport is the main cause of air pollution in Surrey, and transport emissions remain high and in the top 6 of all UK Counties
Residents have good access to woodland spaces with an estimated 24% woodland cover and a recent commitment by Surrey County Council to plant 1.2m trees
Economy
The county has a strong economy which prior to COVID-19 was worth £43 billion and grew by 24% between 2010 and 2018
A low unemployment rate of 2.3% in 2019, compared to 3.1% in the South East. However, as a result of COVID-19 the overall take up rate of the government Job Retention Scheme in Surrey was 28%. The Claimant Count for the period April to June 2020 increased by 277.8% in Surrey compared to the same period in 2019. This was a higher than the South East (170.4%) and national (120.9%) increases.
Workers in Surrey have average earnings of £37,723pa above the regional and national averages
Surrey is attractive to business with a 25% higher business density than the national average, but the rate of business births and growth in active businesses are falling in comparison to regional and national levels
The Middle workforce (aged 25-44), who make up a large proportion of the skilled workforce and are a key driver of economic growth is expected to decline by 8% by 2030
Political Composition
The political composition of the Council is currently:
47 Conservative
14 Liberal Democrats
4 Residents Associations of Epsom and Ewell
Independent 3
Farnham Residents 3
The Green Party 2
Residents for Guildford and Villages 2
Nork and Tattenhams Residents' Association 1
Labour 1
Ashtead Independent, working with Ashtead Residents 1
Dittons and Weston Green Residents 1
The Molesey Residents Association 1
Labour and Co-operative 1
There are 81 county councillors in total.
Our Values
Our values show what we care about and will be crucial in delivering our community vision for Surrey in 2030.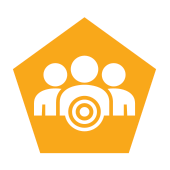 We care about our residents
We put our residents front and centre of everything we do.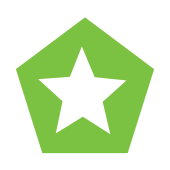 We care about being excellent
We set consistently high standards of performance and are prudent with our resources to achieve them.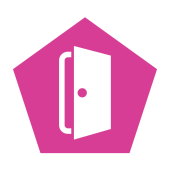 We care about being open
we are straightforward and transparent about our decisions and actions and set realistic expectations.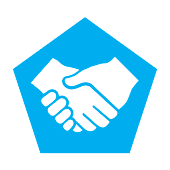 We care about working together
we work with our partners, residents and colleagues to ensure the best possible outcomes for Surrey and its people.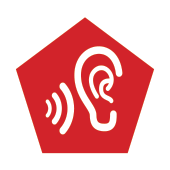 We care about respecting others
we listen to our residents, partners and colleagues and treat them fairly, with consideration and respect.
Our priorities
Surrey County Council's aim is to make a positive difference to the lives of our residents every day. We do this by providing a wide range of good quality services and supporting initiatives that benefit the county.
But we also need to keep driving costs down, as there is more demand on our services while government grants have been cut by £48m in the past three years.